Case Studies | Where the money goes!
Ex-servicemen Memory Cafe
Size of Grant: £5,000
Grant Programme: Plymouth Drake Foundation Royal British Legion 'Named Fund' (delivered in partnership with Devon Community Foundation)
Number of beneficiaries: 60+
The opportunity arose to provide a specific service where veterans can share military experiences and dementia support can be made available for ex-service men and women living with dementia.
The funding came from Plymouth Drake Foundation's endowment fund of which the Royal British Legion hold a named fund. The Alzheimer's society came together with Plymouth Drake Foundation and promptly set up the first ex-servicemen memory cafe in the country.
The Royal Navy are also keen supporters with volunteers turning up at every meeting.

This cafe serves multiple purposes which include: reducing social isolation by providing a regular meeting place for people living with dementia and their carers, a place where support and information about dementia can be shared and a chance to participate in discussion and activities and have an enjoyable afternoon. The session's help people with dementia communicate, help to improve their mood and leave them feeling good about themselves.

The cafe continues to meet every other Tuesday at Crownhill Family centre giving military veterans and their carers the chance to socialise and receive much needed support.
See the following link for the evaluation report on this project: CLICK
---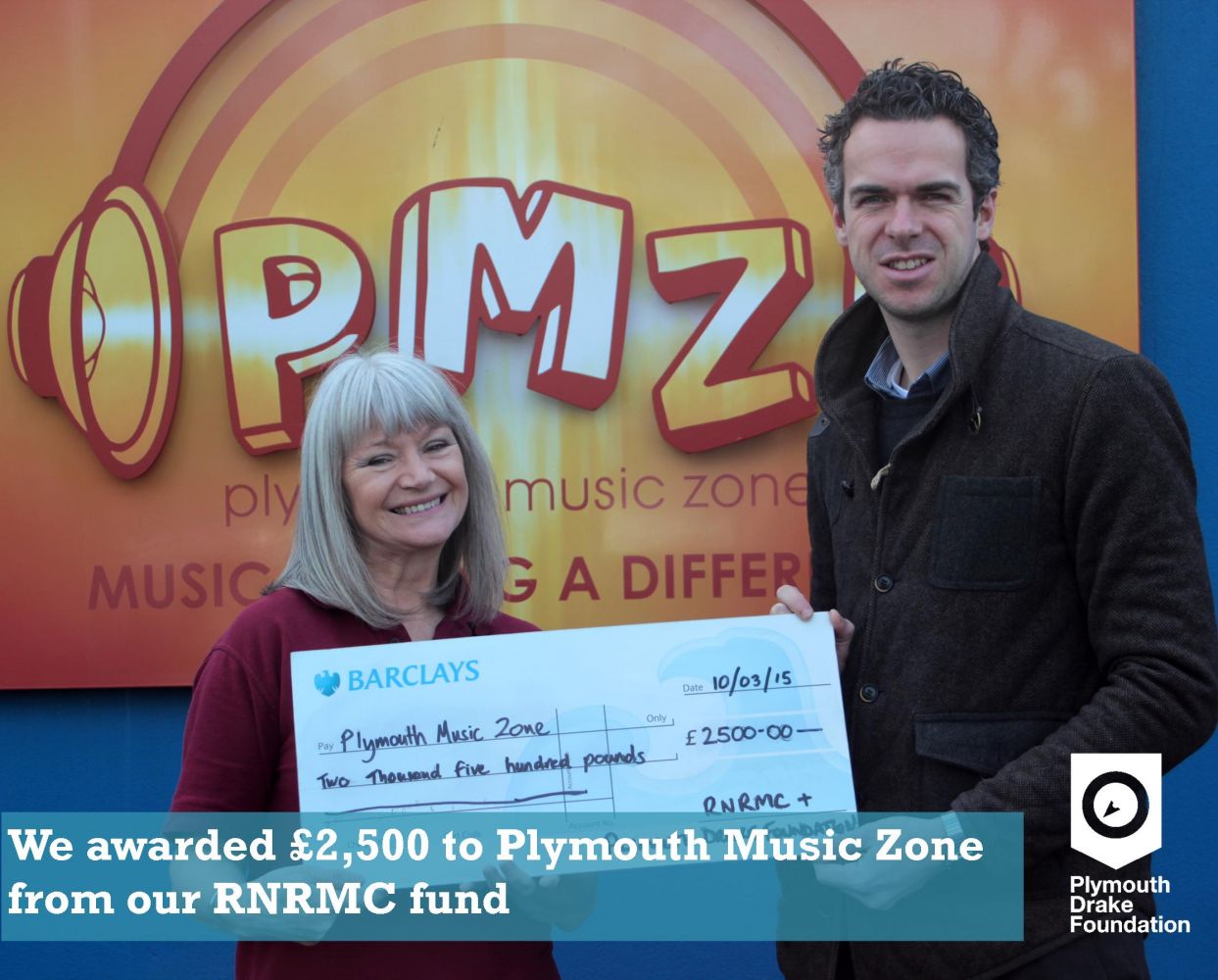 UpBeat - Plymouth Music Zone
Size of Grant: £2,500
Grant Programme: Royal Navy and Royal Marines Charity Grant
Number of beneficiaries: 60+
Purpose - Plymouth Music Zone were awarded £2,500 and their 'UpBeat' project will deliver creative music-making sessions to children of Forces' Families, including Royal Navy/Royal Marines.
'UpBeat' will deliver children's group sessions as well as offering inter-generational sessions with their parents and/or other family members, helping to build relationships, confidence, self-esteem and resilience to their circumstances.
To find out more about Plymouth Music Zone: CLICK
---
Dementia-Friendly Cinema - Plymouth Arts Centre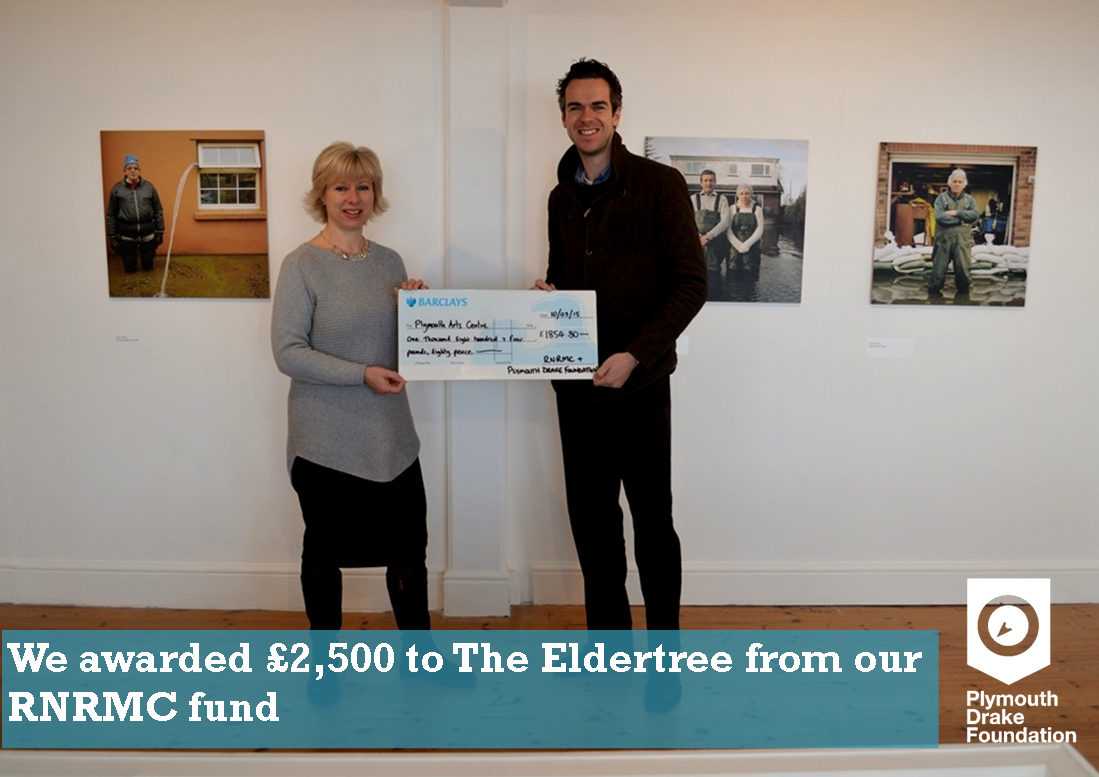 Size of Grant: £1854.80
Grant Programme: Royal Navy and Royal Marines Charity Grant
Number of beneficiaries: 400+
Purpose - The project gave former Naval Service personnel who are now suffering with dementia, their partners and families the chance to enjoy quality time together watching a film.
Research carried out by Age UK highlighted that what many couples want is not respite, but a return to normality – important for their continuing relationship.
Their Dementia-Friendly Screenings offer a relaxed environment and a chance to meet other people in a similar situation with an acceptance of people talking during the film, moving around and leaving the cinema. Plymouth Arts Centre Info: CLICK
---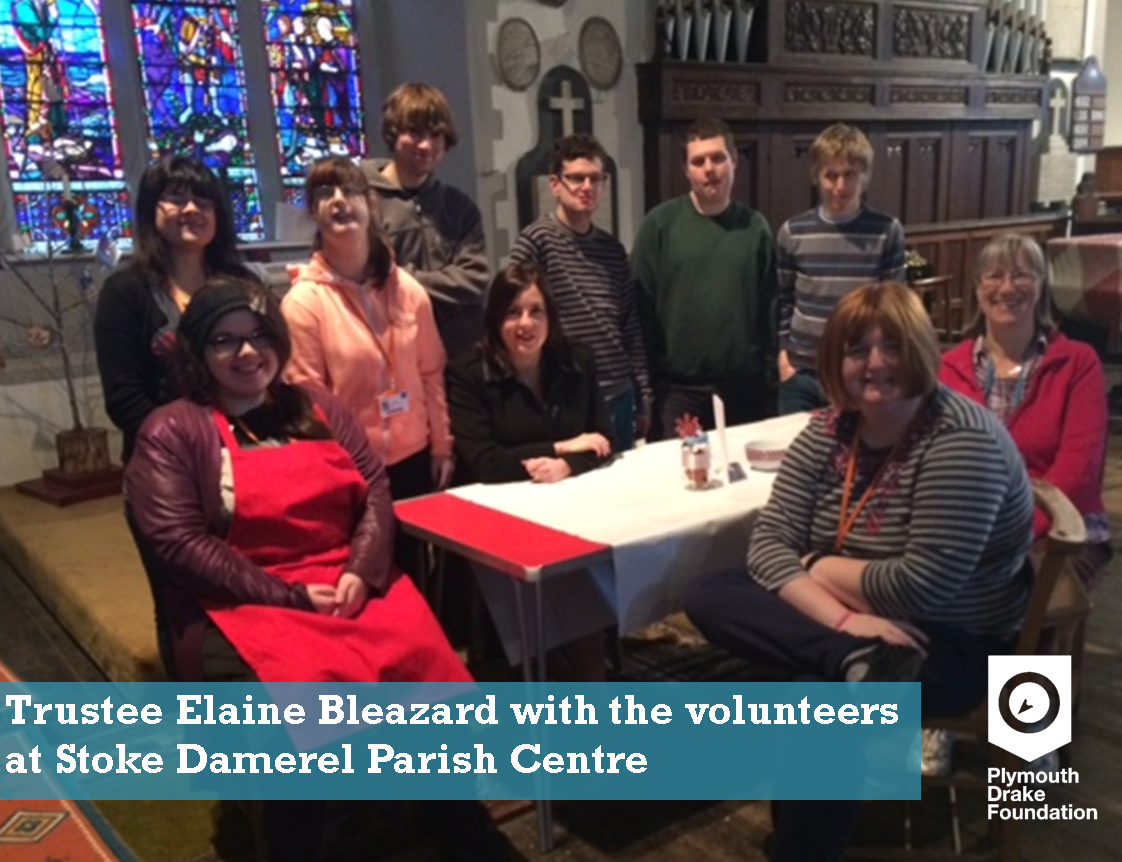 Stoke Damerel Parish Centre
Awarded: £500
Funding source: Plymouth Drake Foundation 'Named Fund' (Delivered in partnership with Devon Community Foundation)

Number of beneficiaries: 35

Purpose: Replacing damaged equipment and updating safety measures so that group can continue – Reducing Social Isolation
Funding to help them continue to run their "Get Active" night for young people. The Centres aim is to utilise the community hall so that all members of the community feel it is a place they can come together and enjoy the facilities, which are usually not at an affordable price.

The grant was used to fix a window pane which a ball had inadvertently gone through making the play space unsafe. They were also happy to make sure all windows and electrical features were up to Health and Safety Standards. This meant that they could quickly fix the area up so the children that love coming to these sessions can still do so.
---
Story Sacs - Playbox
Size of Grant: £896.11
Grant Programme: Peverell Councillor Fund
Number of beneficiaries: 120
Purpose - Story Sacs for children and their families to borrow and take home on a weekly basis. This project was to encourage the ethos of reading at home for parent and child.
---

Youth Hardship Fund:
Over 1000 Individuals supported
Supporting 16-24 year olds
Over £26,900 given out
The Youth Hardship Fund (YHF) was set up in partnership between Plymouth Drake Foundation and The Zone Plymouth. The YHF was set up in 2012 to support young people in Plymouth to help them avoid financial crisis. The average grant is just £19.00, but this has a massive impact.
Below are a few examples of how this partnership has helped a young person avoid times of crisis:
A young male aged 24 cannot afford to pay for his electric and he is worried his fridge and freezer will defrost leaving him and his daughter unable to eat. The Zone awarded the individual with a £10 grant so that he can afford to light his home and cook his food until he receives his next payment. This young person was also given a food bank voucher.
A young female aged 20 could no longer afford her prescriptions due to housing costs and benefit delays. She was awarded £40.25 as well as being supported by a care coordinator and welfare officer to look at budgeting and maximising benefits.
A young male aged 20 was unable to find accomodation. He was awarded £35.00 to stay in a Bed & Breakfast so that he could sleep safely and not on the streets.
A young female aged 18 had her benefits payment stolen and was in a terrible state. She was unable to pay for electricity, gas and food. She was awarded £5 and is now also working with the ZAP team at the Zone.
A young female aged 17 is homeless and is 'sofa surfing' with family and friends when she can. She has no income and has not eaten for 24 hours. The Zone awarded £5 so that she can eat and make phone calls to sort out her accommodation situation.
The Zone and Plymouth Drake Foundation continue to monitor the fund so that each young person receives after care so that they can avoid future crisis.
---

Awarded: £11,500
Number of Groups Benefitted: 70+
In the first year of launching this fund was awarded £11,500 to 70 community organisation. Grants ranged from £30 - £200 and enabled Grassroot organisations to train their volunteers, staff and trustees. This is vital for the groups to become more self sufficient and provide people with personal development opportunities.
We have seen such diversity and variety in the groups that applied – we funded training in:
British Sign Language
FA Coaching
Chainsaw Safe Use
HR training
First Aid
Sailing training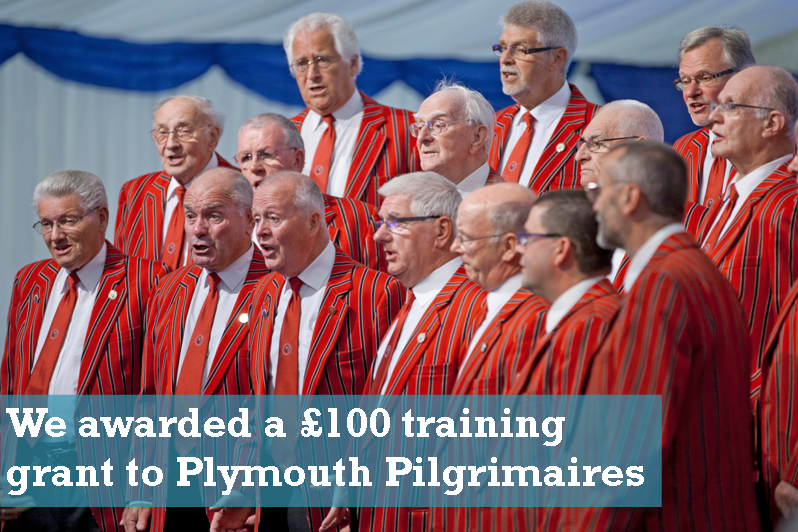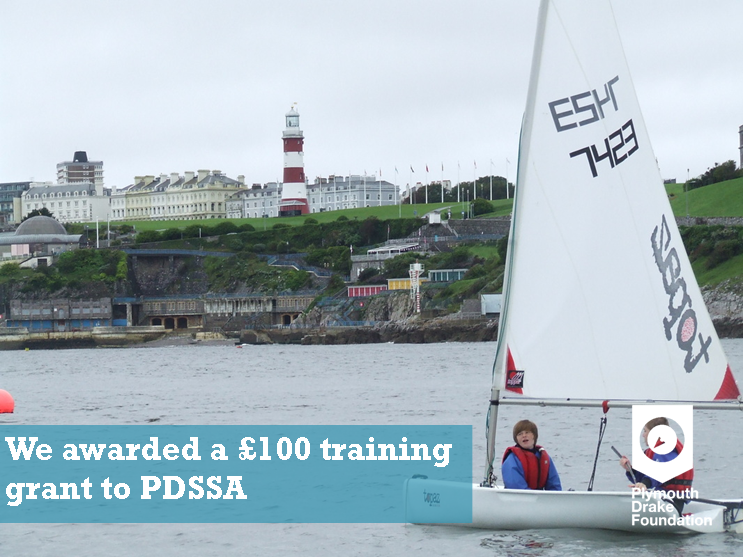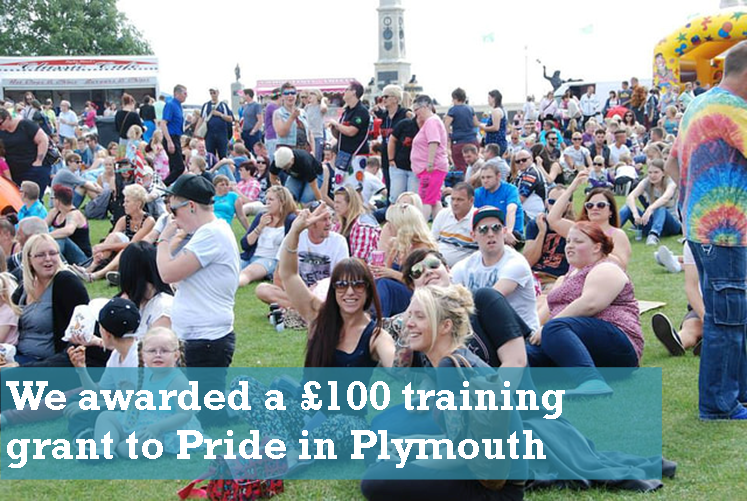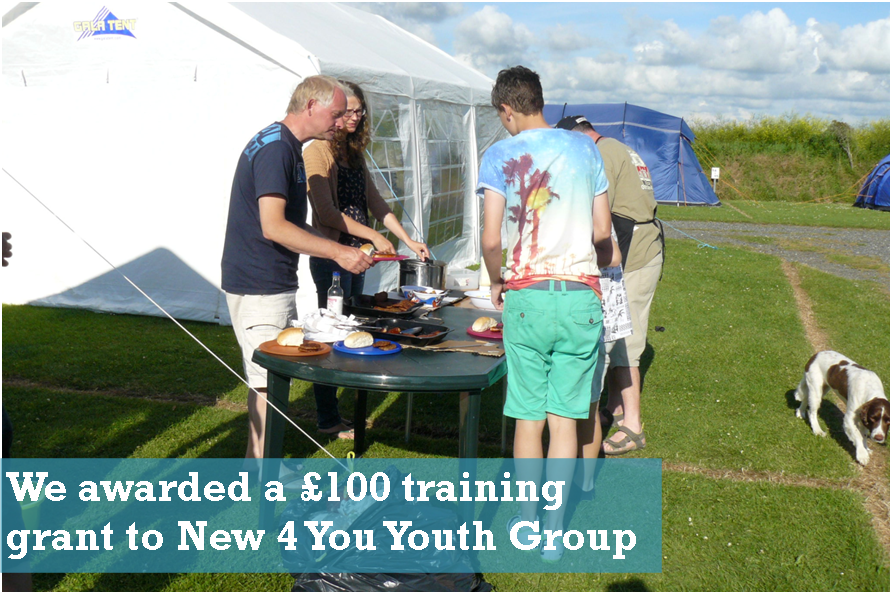 ---