Plymouth Drake Foundation Charity Shop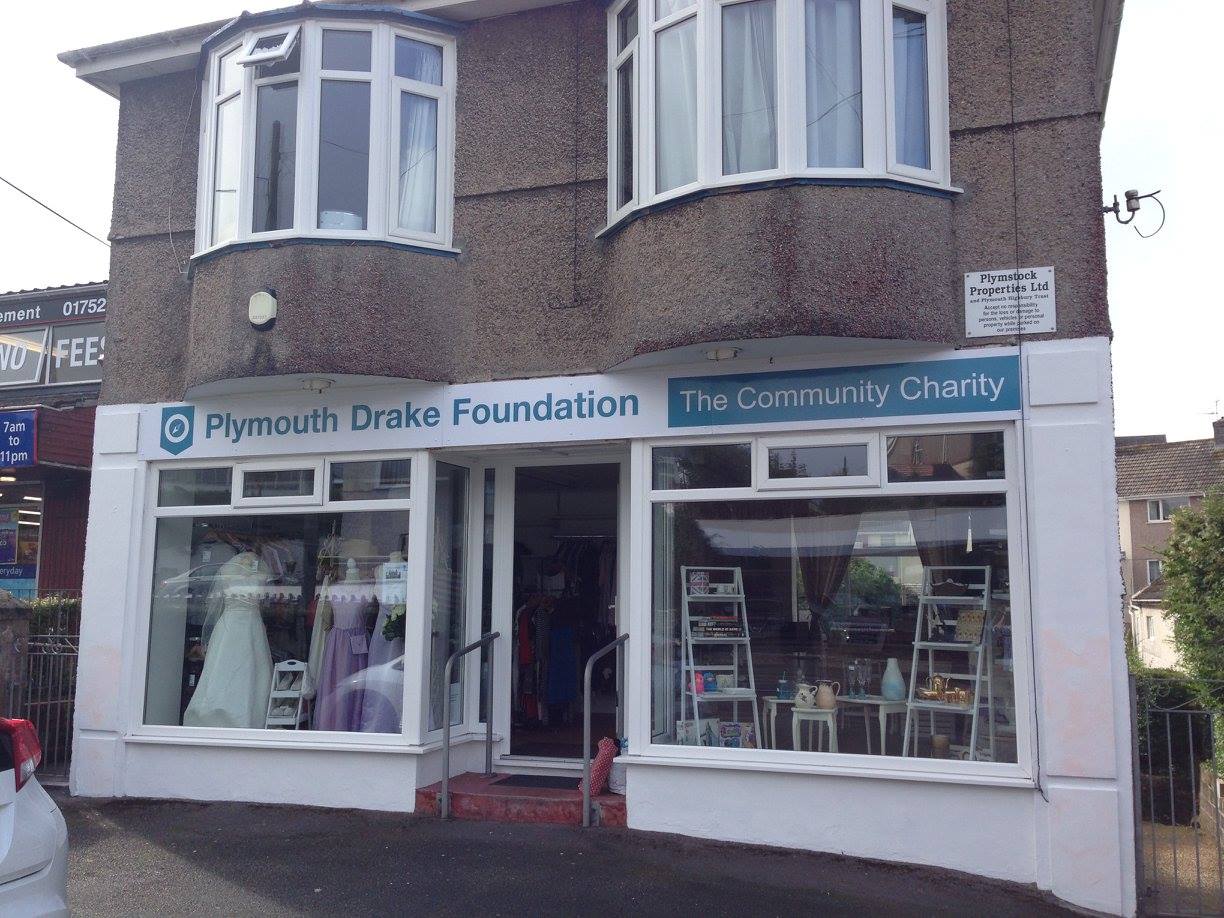 ---
SHOP UPDATE
The shop is open again and our new hours are:
Monday to Friday 09.30 to 12.30 and 1.30 to 4.30
We are taking donations but as space is limited please ring the shop before making a special journey to check that we are accepting them.
We have moved rails to ensure correct social distancing can be adhered to and there is hand sanistiser at the entrance to the shop. The shop is cleaned on a regular basis and face masks must be worn where applicable.
We look forward to seeing you!
For updates on hours and donations please see our Facebook page - click
here
---
The Plymouth Drake Foundation Charity shop is open Monday to Saturday from 9.30 to 4.30 for donations and great local shopping! There is parking outside the shop and new items to buy every day. Our clean, tidy and well laid out shop offers high quality goods at great prices with something for everyone. Come and say hi to the super volunteers.
Profits from the shop will be used to give out grants to local community groups and organisations. Do you know of a group that could benefit from funding? Get in touch today - hello@plymouthdrakefoundation.co.uk
We really need your help with donations and with finding volunteers. if you are having a clear out or are updating your wardrobe then please consider us for donating your items - they really will be very welcome and much appreciated!
And if you, or anyone that you know, would like to volunteer in the shop for a morning or afternoon then we would love to see you. Just come along and have a chat with Sue, our shop manager, and find out how you can help.
Or just pop in, say hello and grab a bargain!
You can find us at 15 Radford Park Road, Plymstock, Plymouth PL9 9DJ or give us a call on 01752 491305
We have also got a Facebook page - click here
If you have any feedback regarding the Charity shop, please do get in touch. We are continuously working to improve what we do. hello@plymouthdrakefoundation.co.uk